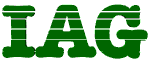 ---





For a thorough result.

IAG High Performance Separator for
-
coolants
-
cleaning solutions
-
aqueous solutions

MF Series
-
mobile
-
compact
-
effective
-
safe



The mobile MF Separator is used wherever there is a need to remove micropollutants and tramp oil from aqueous liquids.
Even where the pollutants are smaller than the actual constituents of the liquid, the MF Separator removes them reliably without the slightest damage to the original liquid.
An example - machining castings: removing graphite from coolant. In this case the contaminant is up to 10 times smaller than the emulsion oil droplets themselves.
A special bonus: in all cases the liquid is aerated most intensively.
The mobile unit services the relevant machines and containers in sequence. The unit is self-monitoring and so is able to work unsupervised around the clock.


| | |
| --- | --- |
| - | Removal of microscopically small pollutants and dispersed tramp oils from water, solutions or emulsions. |
| - | Absolutely gentle separation, does not damage the liquid in any way. |
| - | Extremely intense aeration of the liquid by complete intermixing with microscopically small air bubbles. |
| - | Cleaning during ongoing production - no machine downtimes. |
| - | Simple operation. |
| - | Automatic operation with self-monitoring. |
| - | System uses no filters. No additional special waste. |
| - | Compact dimensions and high mobility. |
| - | Low maintenance and wear. |

The extractor float of the mobile MF Separator is laid on the fluid to be cleaned and connected to the unit´s extractor hose by means of a rapid hose coupling.
The top layer of the fluid is then extracted by the separator through the float.
The contaminant solids are separated from the fluid with a high degree of efficiency in the MF-Separator.
The separated solids and tramp oil flow into the decanter of the MF-Separator.
The cleaned fluid flows back to the machine.

---