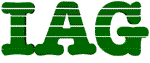 ---


We are suppliers of equipment used for the separation of free oils and solids from aqueous solutions and emulsions. Our customers are predominantly companies in the metalworking industry. Our mobile units help to cut down waste by enabling water-mixed coolants and washing solutions to achieve a considerably longer useful life.
We have also used our long experience in this area to develop stationary regenerators for water-mixed coolants.
In addition to our own product range, we also sell:
-
mobile extractor units for cleaning machine tools,
-
cracking units for reclaiming process water,
-
emulsion mixer units,
-
instruments for monitoring water-mixed coolants and oils.

IAG was established in 1985. We develop, design and co-ordinate the production and purchase of individual components, and market the products. Our workforce is made up of highly qualified specialists. In addition, we also use the services of self-employed specialists.

In Germany we sell directly to customers or through retailers and agents. In other countries we are represented by our sole distributors.
Impressum
---